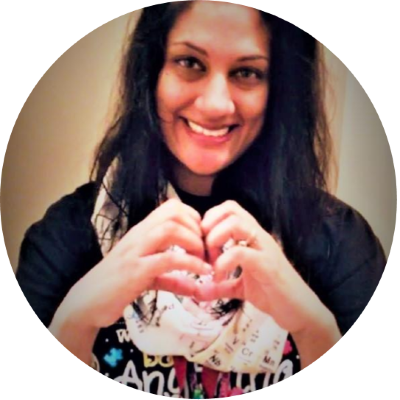 Ami Patel Hopkins
Empower SLAMS' 5th/6th Team Pathfinder Scientists!
SLAMS
About Me
Ami Patel Hopkins (a.k.a. Mrs. PH) is grateful for the opportunity to join the SLAMS family and empower SLAMS' 5th and 6th grade scientists! Mrs. PH was a 1st grade teacher fifteen years ago and decided to return to the classroom last year through the School District of Philadelphia's (SDP) Teacher Residency program. During her residency year, she co-taught 6th-8th graders science at Cook-Wissahickon School in Roxborough. As a mother of a future SDP student, Mrs. PH and her husband have become very involved with the schools in their neighborhood of East Falls in Northwest Philadelphia and she is excited by the momentum of families and community members.
Prior to her journey back into the classroom, Mrs. was the Kindergarten Transition Fellow for SDP. In this role, she worked closely with the early learning team as well as a variety of partner agencies to investigate and create solutions to the infrastructure and operational challenges that hinder successful kindergarten transition. She left her position at the SDP with a lot of hope for the SDP and with the lens of wanting our families to have whatever they need to have access to the best education option for their child. Mrs. PH is also the Founder of Asha Advisors, LLC. Mrs. PH was also the Vice President of Teaching, Learning and Innovation at the Philadelphia Education Fund (Ed Fund). She spearheaded the Ed Fund's efforts to ensure excellent teachers in every classroom – driving to enhance the preparation, support, and networking of teachers across the city. Mrs. Hopkins also served as Deputy Education Officer to former Philadelphia Mayor Michael Nutter in the Mayor's Office of Education. She has worked on education reform issues at the national level through the Alliance for Excellent Education, served as an AmeriCorps member in Maryland, and has done college access work in a Baltimore high school.
Mrs. PH currently serves as the Board Chairwoman of YESPhilly and is an adjunct professor at Drexel University. She earned her master's degree in public policy with a concentration in education policy from Johns Hopkins University and a bachelor's degree from the Pennsylvania State University.
In her 10+ years of working in education in Philadelphia, Mrs. PH has learned a lot of how different systems work and she cannot wait to share this knowledge with her SLAMS family!
Contact Details
Email

Twitter
Comments
Log in to post a comment.